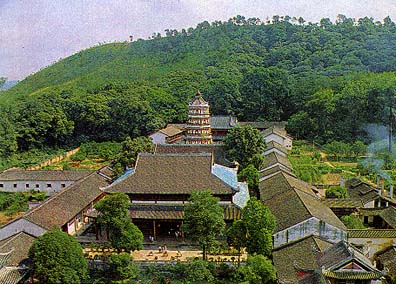 An arial view of the Nan Hua Si temple complex.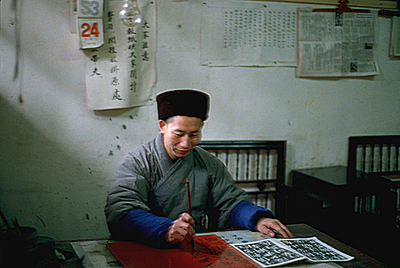 Temple Scribe shown here working at Nan Hua Si.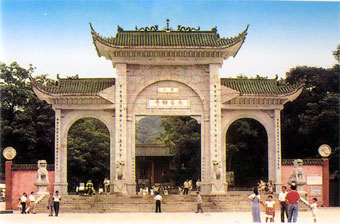 This is the front gate to the temple complex...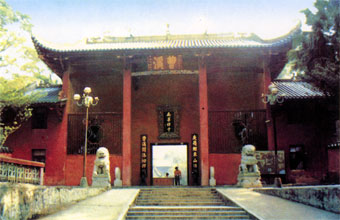 ...and this is the CaoXi Gateway.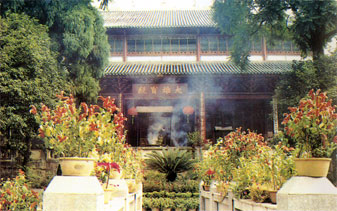 The main temple building is shown here behind an ever-present cloud of incense smoke.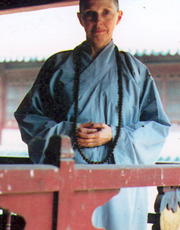 Our own Ming Zhen Shakya (Chuan Yuan Shakya) is shown here at Nan Hua Si wearing the beads of the Sixth Patriarch, Hui Neng. Some of Hui Neng's belongings and other important Buddhist artifacts are stored at Nan Hua Si.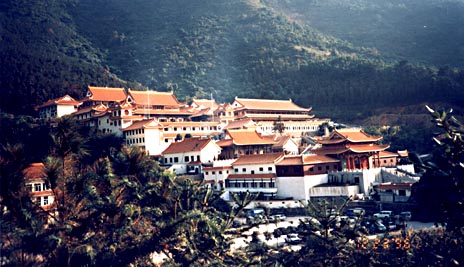 Hong Fa temple, is nestled in the mountains a short distance accross the border
into mainland China from Hong Kong; an easy stop on the way to Nan Hua.

Take a look at our
Photo Tour
which includes many more photos of Nan Hua Si.